SlothTracker - time tracker for Mac
SlothTracker is a time tracking software for Mac.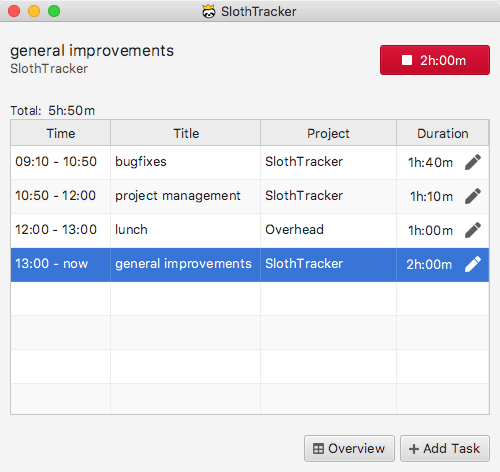 For a full list of features see SlothTracker product page.
Installation
During the installation you might encounter the following scary looking dialog: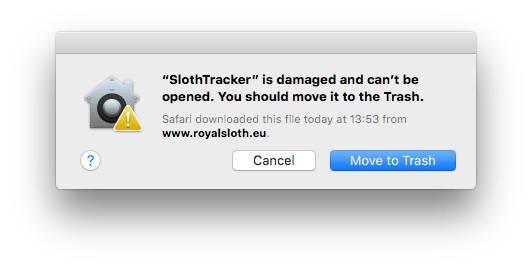 This is just the MacOs Gatekeeper program complaining that the installer was not signed/verified by the Apple's App Store team. There is actually nothing wrong with the installer.
Check your "Security & Privacy" dialog in Settings and select the Allow apps downloaded from: Anywhere option.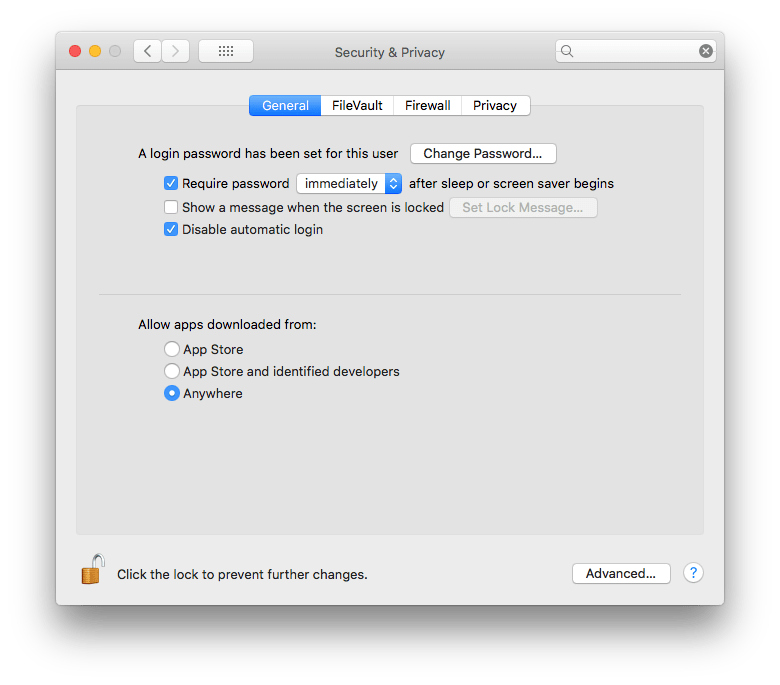 If you can't find the Anywhere option in the dialog, it is because the Apple is intentionally hiding this option from the end users in order to prevent people from installing the software that is not coming from their App Store. You can enable this option via the following command (enter it in terminal):
sudo spctl --master-disable
Now head over back to the "Security & Privacy" dialog and select Allow apps downloaded from: Anywhere. You should now be able to install the SlothTracker.
You can read more about the Apple's gatekeeping in the White Walled Garden blog post.